Summary
Current Position: US Representative of PA District 8 since 2019
Affiliation: Democrat
Candidate: 2022 US Representative for Dsitrict 8
Other Positions:  
Co-Chair, Democratic Policy and Communications Committee
News
i
News from Congressman Matt Cartwright
Press Releases
In the News
Photo Gallery
Videos
eNewsletters
Social Media
Editorials/Op-eds
Speeches & Floor Statements
Rep. Cartwright joins Mike Emanuel on Fox News Sunday, July 18, 2021
Congressman Matt Cartwright visited Pocono Mountain West High School Wednesday to participate in a roundtable discussion with school leaders and legislators on federal funding for schools, including the use of COVID-19 relief funds and the American Rescue Plan.
"A year and a half into this pandemic has weathered a lot of hardship and frustration," said Cartwright, a democrat who represents Pa.'s 8th congressional district. "I'm glad to have made enough progress to gather like this today, much in thanks to the passage of the American Rescue Plan which has been about getting money into people's pockets, shots in people's arms, kids back in school and people back to work."
Present at the roundtable were PMSD board members, principals, administrators and some local politicians, including: Mount Pocono Borough Mayor Michael Penn, State Representative Rosemary Brown (R-189), State Rep. Maureen Madden (D-115) and State Sen. Mario Scavello (R-40).
Cartwright expressed his biggest concern was getting children back to school and in the classrooms, "especially the little kids that are home with their parents watching them, because that is what is keeping (the parents) out of the workforce."
Twitter
About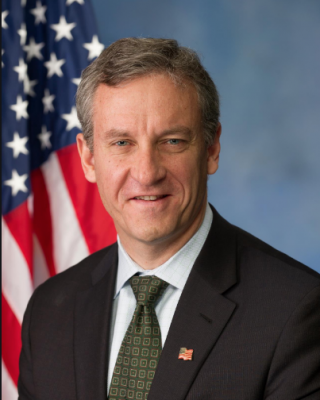 Source: Government page
U.S. Representative Matt Cartwright represents Pennsylvania's 8th Congressional District and was first sworn into Congress on January 3, 2013.
Matt serves on the powerful House Appropriations Committee and is the chairman of the Appropriations Subcommittee for Commerce, Justice and Science, where he oversees more than $70 billion in annual federal spending on matters of economic development, law enforcement, and science and innovation. He is also the Vice Chair of the Financial Services & General Government Appropriations Subcommittee. Matt serves as a voice for Northeastern Pennsylvania in House leadership as one of the co-chairs of the House Democratic Policy and Communications Committee (DPCC). He is committed to ensuring rural areas like ours are represented at the highest levels of the federal government.
Matt graduated magna cum laude with a history degree from Hamilton College in 1983. He earned his J.D. from the University of Pennsylvania Law School in 1986, where he was a member of law review.
Voting Record
Caucuses 
Academic Medicine Caucus
Ad-Hoc Committee for Irish Affairs
Admadiyya Muslim Caucus
Adult Literacy Caucus
Aluminum Caucus
Appalachian National Scenic Trail Caucus
Animal Protection Caucus
Autism Caucus
Battlefield Caucus
Baseball Caucus
Bike Caucus
Bipartisan Climate Solutions Caucus
Bipartisan Congressional Watchdog Caucus
Bipartisan Disaster Relief Caucus
Bipartisan Peace Corps Caucus
Bipartisan Taskforce for Combating Anti-Semitism
Blue-Collar Caucus
Brain Injury Task Force
Cement Caucus
Chesapeake Bay Watershed Caucus
Childhood Cancer Caucus
Clean Water Caucus
Coal Caucus
Cybersecurity Caucus
Cystic Fibrosis Caucus
Defense Communities Caucus
Democratic Caucus
Diabetes Caucus
Energy Savings Performance Caucus
Financial and Economic Literacy Caucus
Fire Services Caucus
Foster Youth Caucus
Friends of Ireland Caucus
Friends of Thailand Caucus
Full Employment Caucus
Free File Caucus
General Aviation Caucus
German-American Caucus
Hazards Caucus
Hearing Health Caucus
Historic Preservation Caucus
History Caucus
House Manufacturing Caucus
House Renewable Energy and Energy Efficiency Caucus
International Conservation Caucus
Iran Human Rights and Democracy Caucus
Kidney Caucus
LGBT Equality Caucus
Maker Caucus
Men's Health Caucus
Military Depot Caucus
Military Families Caucus
Military Mental Health Caucus
Military Sexual Assault Prevention Caucus
Military Veterans
Motorsports Caucus
National Parks Caucus
NASA Caucus
Nursing Caucus
Organ and Tissue Donation Awareness Caucus
P3 Caucus
Parkinson's Disease Caucus
Philanthropy Caucus
Pilots Caucus
Planetary Science Caucus
Poland Caucus
Pollinator Protection Caucus
Prescription Drug Abuse Caucus
Progressive Caucus
Public Broadcasting Caucus
Public Service Caucus
Public Transportation Caucus
Recycling Caucus
Safe Climate Caucus
Savings and Ownership Caucus
School Health & Safety Caucus
Seniors Task Force
Scouting Caucus
Ski and Snowboard Caucus
Skin Cancer Caucus
Small Brewers Caucus
Small Business Caucus
Soils Caucus
STEAM Caucus
Steel Caucus
Structured Settlements Caucus
Submarine Caucus
Sustainable Energy and Environment Coalition (SEEC)
Taiwan Caucus
Travel and Tourism Caucus
Ukrainian Caucus
USO Caucus
Veterans Job Caucus
Veterinary Medicine Caucus
Wildlife Refuge Caucus
Whip's Task Force on Poverty and Opportunity
Writers Caucus
Offices
Contact
Email:
Web
Government Page, Campaign Site, Twitter, YouTube, Facebook, Wikipedia
Politics
Source: none
Committees
House Leadership:
Co-Chair, Democratic Policy and Communications Committee
Committees:
Committee on Appropriations 

Chair, Subcommittee on Commerce, Justice, Science, and Related Agencies
Vice Chair, Subcommittee on Financial Services and General Government
Subcommittee on Interior and the Environment
Legislation
Finances
CARTWRIGHT, MATTHEW ALTON has run in 5 races for public office, winning 5 of them. The candidate has raised a total of $9,802,769.
Source: Follow the Money
Voting Record
See: Vote Smart
Issues
Jobs and the Economy
Matt's work in Congress has always been about putting the people of northeastern Pennsylvania first — not big corporate interests. That's because our economy is stronger when working people have the opportunity to thrive.
Matt believes that everyone deserves a chance at a job with quality benefits, and then a secure retirement. But working families are struggling to keep up with the rising costs of health care, education, and child care. They are working too hard for too little. Matt is working to create good-paying jobs by cleaning up and redeveloping northeastern Pennsylvania's abandoned mine lands, and he's pushing for major infrastructure investments in improving our highways, schools, and broadband internet.
The engine that drives the economy of northeastern Pennsylvania and the United States is small business. Matt Cartwright has been working to make sure small businesses get the help they need during this pandemic, and he will continue to make sure they have the resources they need to thrive.
When it comes to Social Security, Matt knows that older Pennsylvanians have earned it after a long career. He stands firm in his support for protecting and expanding Social Security.
Matt also supports raising the federal minimum wage to $15 per hour by 2025 and legislation to secure equal pay for equal work for women and people of color.
Public Safety
Defense and Veterans
Matt Cartwright works to ensure the United States maintains the strongest armed forces in the world and that our servicemembers get the rewards and benefits they deserve when they come home.
Matt Cartwright believes that we need a strong military and intelligence community to protect our nation from the many complex security challenges we face across the globe. He looks forward to a day when all American forces can come home and will work to ensure that every mission in which our troops are deployed is critical  for the national security of the United States. He supports robust funding so our armed forces have the best equipment to keep us safe, and investment in research and development in cutting edge technologies to keep us ahead of emerging threats. Matt also firmly believes we must stand by our commitments to our allies, including NATO and Israel.
Matt also knows that supporting our servicemembers can't end once their tours of active duty end. The members of our military served us, and Matt is committed to serving them. Whether it's housing, health care, or mental health issues, he has them covered. He consistently fights to fund veterans' programs, increase their benefits, and he has passed legislation that protects veterans from financial scams. In 2018, Matt was named Legislator of the Year by Pennsylvania AMVETS for his advocacy in support of veterans.
Health & Education
Health Care
Matt Cartwright is committed to protecting and expanding access to quality, affordable health care for all northeastern Pennsylvanians.
Throughout his time in Congress, Matt has consistently worked to protect and expand Medicare, Medicaid, and protections for people with pre-existing conditions. He'll also keep fighting to rein in the big drug companies and pass legislation to end their outrageous price-gouging practices, because no one should have to choose between taking their life-saving medications and other expenses.
Health care access has always been essential, but it's even more so as we fight a global pandemic. While a team of Republican attorneys general and the administration try to strip health coverage from millions of Americans during a global pandemic, Matt Cartwright is working to lower your health care costs and strengthen pre-existing condition protections.
Opioid Crisis
The opioid abuse epidemic has hit northeastern Pennsylvania hard, and Matt Cartwright is fighting to end it.
Too many families have been torn apart by the opioid epidemic. Matt Cartwright knows it's a nationwide issue that has been made worse by the Coronavirus pandemic and that it needs comprehensive solutions. That's why he helped enact legislation to expand addiction counseling and resources, and why he fights every year to bring federal funding back for programs like these in northeastern Pennsylvania. Matt is also leading legislation to bring big drug companies, doctors, and federal agencies together around reforms to opioid prescribing practices to limit the volume of addictive painkillers that are on the market.
Coronavirus
From the start of the Coronavirus public health and economic crisis, Matt Cartwright has been focused on two things: helping struggling families, workers, seniors, and small businesses in northeastern Pennsylvania, and bolstering our public health systems.
Matt Cartwright played a pivotal role in passing multiple coronavirus response bills supported by both Democrats and Republicans that provided relief for small businesses and families struggling during this crisis. These bills provided $1,200 relief checks and expanded unemployment benefits, loans and grants to help small businesses stay afloat and keep their employees, bolstered COVID-19 testing, helped with nutrition assistance, and more. He will continue to urge the administration to put these resources to work as quickly and efficiently as possible, while pushing for stronger protections in workplaces and hazard pay for those on the front lines of this crisis.
Matt also recognizes in this global crisis that we can't be as heavily reliant on China and other countries for things like medication and personal protective equipment (PPE). That's why he's working to advance legislation to make affordable drugs and PPE in America.
Going forward, Matt is committed to providing all the resources necessary to continue the fight against the pandemic – for our health care providers and for our families, workers, seniors, and small businesses.
Education
Matt Cartwright knows that education is the key to a bright future for our children and our economy.
Everyone deserves a fair shot at achieving their dreams, and education is the key. Matt Cartwright believes in stronger federal funding for public schools to pay teachers more and prepare students for twenty-first century jobs. That's why Matt works every year to bring millions in federal money back to northeastern Pennsylvania for early childhood education programs, including Head Start, which is crucial for children in low-income families. He's also an advocate for much stronger federal support for grants that help make colleges, universities and trade schools more affordable.
Matt is also pushing to modernize our nation's school infrastructure, because decades of underinvestment in our K-12 schools has resulted in decaying buildings, some of which still have toxic substances like asbestos and lead. He supports robust federal funding to create high-quality, safe learning environments so that our students have the best chance at success.
Matt also recognizes that children learn in unique ways, and learning isn't one-size-fits-all. He has introduced legislation to improve educational programs for students with vision or hearing disabilities.
Energy and Environment
Protecting our clean air and water and creating jobs go hand-in-hand. Matt Cartwright believes that we can accomplish both goals by cleaning up northeastern Pennsylvania's abandoned mine lands and investing in modern, clean energy technologies for a twenty-first century economy.
Northeastern Pennsylvanians take pride in our national and state parks, game lands, and other natural areas. Matt Cartwright is fighting to protect them, along with our clean air and water, so kids and grandkids can enjoy them too.
Matt carries a 96% lifetime voting average with the League of Conservation Voters. He earned this rating because he supports investing in clean energy technologies to combat climate change, finding newer, better uses for older forms of energy production, and making our infrastructure more resilient against intensifying extreme weather events. He's the leader of bipartisan legislation to clean up toxic acid mine drainage from our rivers and streams.
Matt supports research and development into carbon capture technologies and other ways to remove greenhouse gases from our atmosphere, and he is leading legislation to ensure natural gas is extracted responsibly in a way that does not contaminate families' drinking water sources with toxic chemicals.
See Also
Google Search
More Web Links
Wikipedia
Matthew Alton Cartwright (born May 1, 1961) is an American politician and lawyer serving as the U.S. representative from Pennsylvania's 8th congressional district since 2013. The district, numbered as the 17th district from 2013 through 2019, includes a large swath of northeastern Pennsylvania, anchored by Scranton, Wilkes-Barre and the Poconos. A member of the Democratic Party, Cartwright defeated 10-term incumbent Blue Dog Tim Holden, the dean of the Pennsylvania congressional delegation, in the Democratic primary on April 24, 2012, by a 57%–43% margin. Cartwright went on to defeat Republican Laureen Cummings in the general election on November 6, 2012, by a 61%–39% margin.[1] As an attorney, Cartwright previously worked at the law firm of Munley, Munley, and Cartwright.
Early life and education
Cartwright was born on May 1, 1961, in Erie, Pennsylvania, the son of Alton S. Cartwright and Adelaide (Igoe) Cartwright. Matt Cartwright attended Upper Canada College (Toronto), graduating in 1979, before going on to earn a magna cum laude Bachelor of Arts Degree in History from Hamilton College in 1983,[2] where he graduated Phi Beta Kappa. Cartwright studied law at the University of Pennsylvania Law School.
He served two years as an editor of the University of Pennsylvania Law Review and received his Juris Doctor degree in 1986.[3] In 1981, Cartwright attended the London School of Economics[4] where he met his future wife, Marion Munley. After graduating from law school, both Munley and Cartwright joined the Munley family's law firm in the Scranton area.[5]
Legal career
For 25 years, Cartwright worked as an attorney and partner at Munley, Munley and Cartwright, a Scranton firm specializing in representation of automobile and truck accident victims, and consumers and small businesses in personal and business litigation.[6] He was admitted to the Pennsylvania Bar in 1986 and in 2005 was further admitted to the Bar of New York. In 2008, Cartwright was inducted into the International Society of Barristers.[7]
Cartwright served from 2009 to 2012 as a member of the Board of Governors of the American Association for Justice.[8] Between 2005 and 2011, Cartwright was the on-air legal analyst for The Law & You. In the segment, aired nightly as part of NBC affiliate WBRE-TV's evening newscast, he fielded viewer questions on legal matters.[9] In 2011, Cartwright co-authored the legal treatise Litigating Commercial and Business Tort Cases published by Thomson Reuters.[10]
During the 1992 presidential election, Cartwright was an elected delegate for candidate Bill Clinton at the Democratic National Convention, representing Pennsylvania's 10th congressional district.[11][12] In 2001–2002, he served as District Governor for Rotary International District 7410, covering northeastern Pennsylvania.[13] On November 5, 2010, the Boy Scouts of America's Northeastern Pennsylvania Council presented Cartwright with its Silver Beaver Award for volunteer service to that organization.[14]
U.S. House of Representatives
Elections
2012
Pennsylvania Republicans, who controlled the redistricting process after the 2010 United States Census, significantly altered Holden's 17th district. The old 17th had been based in Harrisburg, but the new 17th had been pushed well to the north and east. In the process, it absorbed heavily Democratic Scranton and Wilkes-Barre, previously in the 11th district.[15] The remap significantly altered the 17th's demographics. The old 17th had been anchored in traditionally Republican territory in central Pennsylvania; in much of the district, Holden was the only elected Democrat above the county level. John McCain carried it with 51 percent of the vote. In contrast, the new 17th was anchored in northeastern Pennsylvania, which had long been the most Democratic region of the state outside of Philadelphia and Pittsburgh. Had the district existed in 2008, Barack Obama would have carried it with 56 percent of the vote.
An internal poll from Cartwright showed him up seven points against Holden, the incumbent. The new district was significantly bluer than its predecessor and was located in territory where constituents were unfamiliar with Holden. The only portion of the district that had been in the old 17th was Holden's home in Schuylkill County, Pennsylvania, with the majority of Democratic primary voters located in counties considered more favorable to Cartwright's candidacy.[16][17] During the primary, Cartwright described himself as being from "the Democratic wing of the Democratic Party"—a line often employed by Howard Dean and Paul Wellstone.[18] He was supported by MoveOn.org, the League of Conservation Voters, and the Campaign for Primary Accountability.[19][20] Cartwright ran as a self-professed "FDR Democrat", and as an ally of President Obama on taxes and health care reform, and pledged to work with U.S. Senator Robert P. Casey Jr., also of Scranton, on regulations for safety in fracking. Cartwright also benefited in the race from endorsements from popular local public figures like State Representative Phyllis Mundy and former Scranton mayor Jimmy Connors. Holden's opposition to the Patient Protection and Affordable Care Act and his support of energy legislation that included the Halliburton loophole are believed to have contributed to his defeat.[21] On April 24, 2012, Cartwright defeated Holden by 57%–43% in the primary.[22]
In the November general election, Cartwright faced Republican nurse Laureen Cummings, a leader of the Scranton Tea Party. On November 6, Cartwright defeated Cummings, 61%–39% to become the district's next congressman.[23]
On January 4, 2013, Cartwright was selected by his peers to serve as a class president of the 49 new Democratic members of the 113th Congress.[24][25]
2014
On November 4, 2014, Cartwright won a second term, defeating Republican challenger David Moylan, M.D., the elected Coroner of Schuylkill County, by 13.6 points.[26]
2016
On November 8, 2016, Cartwright won a third term, defeating Republican challenger Matthew Connolly, a businessman from Northampton County, by seven points.[27]
2018
In the 2016 general election, President Donald Trump won the 17th district by over 10% in the concurrent presidential election. Facing an underfunded opponent, Cartwright did not run television advertisements. That year, Cartwright won re-election by only seven points, representing his lowest margin of victory.[28][29] As a result, the National Republican Congressional Committee began to see Cartwright as potentially vulnerable, and listed him as a top target. In response, the Democratic Congressional Campaign Committee included him on its "frontline" list.[30][31] Despite this, the district was rated as Likely D, meaning it was expected that Cartwright would win re-election.[32]
After the Supreme Court of Pennsylvania threw out Pennsylvania's previous congressional map, Cartwright's district was renumbered as the 8th district. It was pushed to the north and now covers the northeast corner of the state, but it also sweeps west to grab Scranton and Wilkes-Barre. In the process, it absorbed the remainder of Lackawanna County previously in the 10th district, as well as almost all of Luzerne County.
In the election, Cartwright faced a self-funding opponent who spent $1.7 million of his family's money in the race, in total outspending Cartwright by nearly $300,000, including direct expenditures of $625,778 by the NRCC.[33]
Cartwright won his fourth term by 9.3% with 54.65% of the vote without financial assistance from the DCCC.[33]
Following the general election, Cartwright was elected to House Democratic leadership, to serve as Co-chair of the Democratic Policy and Communications Committee for the 116th Congress in the House Democratic Caucus elections.[34]
2020
On November 3, 2020, despite Donald Trump again carrying his district, Cartwright won a fifth term, defeating Republican challenger Jim Bognet, the former senior vice president for communications of the Export–Import Bank of the United States,[35] by 3.6 points, his lowest margin of victory to date. In contrast, Trump won the district against Democratic challenger and Scranton native Joe Biden by 4.4 points during the concurrent presidential election. At 8%, Cartwright's 2020 victory represented the largest over-performance by a Democrat in Pennsylvania compared to the presidential result, and the second largest for a Democratic win in a district Trump carried in the entire House, only behind Jared Golden of Maine.[36][37] As a result, Cartwright became one of only seven incumbent Democratic Representatives in the U.S. House to win their seats despite Trump prevailing over Biden in them.[38] He also was one of only three Democrats in the U.S. House to defend their seats successfully despite Donald Trump winning their districts twice.[37]
Following the general election, Cartwright was re-elected to House Democratic leadership, to serve as Co-chair of the Democratic Policy and Communications Committee for the 117th Congress in the 2020 United States House of Representatives Democratic Caucus leadership elections.
On January 25, 2021, Cartwright was elected Chairman of the House Appropriations Subcommittee on Commerce, Justice and Science and Related Agencies.[39]
2022
Cartwright is running for reelection in 2022.
In 2022, Cartwright appeared in advertisements praising one of his top donor's law firms in what Axios described as "an apparent misunderstanding over video shot for the Pennsylvania Democrat's bill about water contamination at Camp Lejeune." Members of Congress are not allowed to use official resources to promote commercial activity. Cartwright sent a cease and desist letter to the law firm, which took down the ads.[40]
Committee assignments
Caucuses
Political positions
Joe Biden
As of August 2022, Cartwright had voted in line with Joe Biden's stated position 100% of the time.[47]
Healthcare
Ed O'Keefe of the Washington Post wrote on November 3, 2013, that Cartwright was elected largely based on the Affordable Care Act "because the veteran moderate Democrat he challenged in a primary voted against it." According to O'Keefe, "Cartwright spent his first year in office preparing constituents for 'the ACA'."[48]
In May 2017, Cartwright voted against the Republican-sponsored American Health Care Act.[49] Cartwright said in January 2018 that he continued to support the Affordable Care Act.[50] Cartwright also supports Medicare for All.[51]
Immigration
In July 2015, Cartwright voted against a bill that would have withdrawn funding from municipalities that declined to detain undocumented persons for the Immigration and Customs Enforcement service.[52] He co-sponsored legislation to protect the "Dreamers", people who entered the country illegally as children.[50] When Trump ordered a temporary limit on immigration from certain countries, Cartwright criticized the order.[50]
In June 2017, Cartwright was one of three Democrats who joined the 228–195 majority voting to cut off some particular federal grants from cities not agreeing to detentions. He voted for "Kate's Law", to increase criminal punishment for undocumented recidivist violent criminals.
Technology
Cartwright supports net neutrality.[50]
Economic issues
Cartwright has criticized the Trump tax cut, saying that it gave taxpayers little relief while adding huge sums to the national debt.[50]
Environment
On February 26, 2014, Cartwright introduced the Streamlining Energy Efficiency for Schools Act of 2014 (H.R. 4092; 113th Congress), a bill that would require the United States Department of Energy to establish a centralized clearinghouse to disseminate information on federal programs, incentives, and mechanisms for financing energy-efficient retrofits and upgrades at schools.[53][54] Cartwright argued that "the bill is a strategic and cost-saving investment to relieve the fiscal pressure felt by schools across the country while bringing us closer to energy security." Cartwright's bill passed unanimously out of the Energy and Commerce Committee on April 30, 2014.[55] It passed the full House of Representatives on June 23, 2014.[56]
Gun policy
During his first month in office he co-sponsored four bills involving gun control.[57] He opposes gun-makers' legal immunity after a crime has occurred, and he opposes assault rifle sales.[57]
In 2022, Cartwright voted for H.R. 1808: Assault Weapons Ban of 2022.[58][59]
LGBT rights
He has stated "there's no reason to discriminate against gay people."[60] He does not believe religious leaders should be mandated to perform same-sex wedding ceremonies.[60]
Student loans
In October 2018, Cartwright co-authored a Washington Post article proposing a pilot program to examine the effectiveness of non-transferable financial incentives such as certain student loan forgiveness being given to increase organ donation.[61]
Transportation
Cartwright has pushed for re-establishing a passenger rail line between Northeastern Pennsylvania and New York City, which was last operated in the early 1970s with Erie Lackawanna Railway's Phoebe Snow Passenger Service. This restoration would use funds from the Infrastructure Investment and Jobs Act, also known as the INVEST in America Act.[62][63]
Marjorie Taylor Greene
Cartwright sponsored a resolution to expel Georgia Republican Rep. Marjorie Taylor Greene from Congress, suggesting that she "advocated violence against our peers, the Speaker and our government."[64]
Electoral history
Pennsylvania's 17th Congressional District, 2012

Party
Candidate
Votes
%
Democratic
Matt Cartwright
161,393
60.31
Republican
Laureen Cummings
106,208
39.69
Total votes
267,601
100
Democratic hold
Pennsylvania's 17th Congressional District, 2014

Party
Candidate
Votes
%
Democratic
Matt Cartwright (Incumbent)
93,680
56.76
Republican
David Moylan
71,371
43.94
Total votes
165,051
100
Democratic hold
Pennsylvania's 17th Congressional District, 2016

Party
Candidate
Votes
%
Democratic
Matt Cartwright (Incumbent)
157,734
53.80
Republican
Matt Connolly
135,430
46.20
Total votes
293,164
100
Democratic hold
Pennsylvania's 8th Congressional District, 2018

Party
Candidate
Votes
%
Democratic
Matt Cartwright (Incumbent)
134,519
54.65
Republican
John Chrin
111,640
45.35
Total votes
246,159
100
Democratic hold
Pennsylvania's 8th Congressional District, 2020

Party
Candidate
Votes
%
Democratic
Matt Cartwright (Incumbent)
178,442
51.77
Republican
Jim Bognet
166,227
48.23
Total votes
344,669
100
Democratic hold
Personal life
Cartwright married Marion K. Munley on August 10, 1985, in Archbald, Pennsylvania.[65] They live in Moosic, Pennsylvania, with their two sons.[66]
References
External links