Summary
Current Position: US Representative of PA District 10 since 2013
Affiliation: Republican
Former Position: State Delegate from 2007 – 2012
Featured Quote: 
Cuban liberty must not be further delayed – @POTUS should strengthen sanctions on the oppressors of the Cuban people. Decades of failed socialist policies and communist tyranny must end now. #SOSCuba #PatriaYVida
Featured Video: 
Rep. Scott Perry describes his experience visiting the southern border
Source: Government page
News
i
Photo Gallery
Videos
eNewsletters
Social Media
Editorials/Op-eds
Speeches & Floor Statements
WASHINGTON, D.C. – Congressman Scott Perry (PA-10) introduced two bills in the House today aimed at saving the lives of Americans left stranded by President Biden's disastrous exit from Afghanistan and removing the now terrorist-run country from a critical list of allies.
House Joint Resolution 57 authorizes the President to use military force to evacuate Americans trapped in Afghanistan after his arbitrary August 31 deadline.
"President Biden's unmitigated failure to plan an organized, safe, and secure withdrawal from Afghanistan – based on a timeline relevant to absolutely nothing – killed our beloved Marines, Sailors, and Soldiers, and left countless American citizens and Service Members in harm's way," said Congressman Perry, a retired brigadier general and Combat Veteran with more than 38 years of U.S. Army service. "This resolution gives voice, safety, and power back to the American People who have been betrayed by this feckless and incapable president."
Twitter
About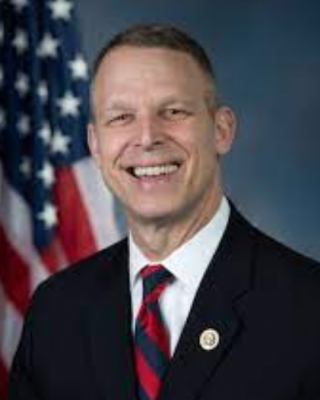 Source: Government page
Scott Perry was elected as the U.S. Representative of the 4th Congressional District (York, Adams and Cumberland Counties) in 2013. He earned re-election in 2018, and due to congressional redistricting, now serves the 10th Congressional District (Dauphin, Cumberland and York Counties). Congressman Perry presently serves on the House Committees on Transportation & Infrastructure, and Foreign Affairs. He previously served three terms as a State Representative in the Pennsylvania General Assembly.
Scott began working at age 13, picking fruit at Ashcombe's Farm in Mechanicsburg. He's been a mechanic, dock worker, draftsman, and a licensed insurance agent. He's a 1980 graduate of Northern High School in Dillsburg, and the Cumberland-Perry Vo-Tech School. Scott put himself through college while working full-time. He graduated from the Pennsylvania State University in 1991, where he earned a Bachelor's of Science degree in Business Administration Management. In 1993, Scott started his own mechanical contracting firm. The Dillsburg-based business provided contract construction and maintenance services to municipal and investor-owned utilities from North Carolina to New York and specialized in large meter calibration.
Scott began his military career in 1980. He attended basic training at Fort Dix, NJ, and graduated Advanced Individual Training at Fort Belvoir, VA, as a technical drafting specialist. He graduated as the president of his Officer Candidate School class, and was commissioned a Second Lieutenant in the Field Artillery branch. He soon branch-transferred to Army Aviation, where he earned qualifications in almost every rotary-wing aircraft in the Army inventory (Huey, Cayuse, Kiowa, Cobra, Chinook, Apache and Blackhawk), and the Instructor Pilot rating. Scott commanded at the company, battalion and brigade levels; notably, Lieutenant Colonel Perry commanded the 2-104th General Support Aviation Battalion, which deployed to Iraq from 2009-2010, and during which he flew 44 combat missions. In 2011, he was promoted to the rank of Colonel, and became Commander of the Fort Indiantown Gap National Training Site. Scott was selected for promotion to the rank of Brigadier General in 2014, and was honored to serve as the Assistant Division Commander of the 28th Infantry Division – the Army's oldest, actively-serving Division. After serving in his final military position as Assistant Adjutant General, Joint Forces Headquarters, Pennsylvania National Guard, Perry retired on 1 March 2019, after nearly 40 years in uniform. Scott is a graduate of the US Army War College, where he earned a Master's Degree in Strategic Studies.
Scott's service to the community has included serving as the chairman of the Carroll Township Planning Commission, and as a member of the township Source Water Protection Committee. He was chairman of the Dillsburg Area Wellhead Protection Advisory Committee and he served on the Dillsburg Revitalization Committee. He was active in the Jaycees and was the regional director for the state organization. He's a member of Dillsburg Legion Post #26, Dillsburg VFW Post #6771, Lions Club International, Army Aviation Association of America, the NRA, and numerous other associations.
Scott and his wife, Christy are the proud parents of two children.
Voting Record
Offices
Contact
Email:
Web
Government Page, Campaign Site, Twitter, YouTube, Facebook, Wikipedia
Politics
Source: none
Campaign Finance
Voting Record
VoteSmart – National Key Votes & Ratings
Search
Wikipedia Entry
Scott Gordon Perry (born May 27, 1962)[1] is an American politician. He is the U.S. representative for Pennsylvania's 10th congressional district. It was numbered the 4th district from 2013 to 2019. It includes Harrisburg, York, and most of the inner suburbs.
A member of the Republican Party, Perry represented the 92nd district in the Pennsylvania House of Representatives from 2007 to 2013. He is a retired Pennsylvania Army National Guard brigadier general. In November 2021, Perry was elected chairman of the House Freedom Caucus, the most conservative group among U.S. House Republicans.[2]
On December 20, 2021, the House committee investigating the January 6 Capitol attack called for an interview with Perry, the first time it publicly sought to question a sitting member of Congress. Perry declined the request the next day. The panel's chairperson said it had evidence from several witnesses that Perry had "an important role" in efforts to install Justice Department official Jeffrey Clark as acting attorney general as part of attempts to overturn the 2020 United States presidential election. The committee subpoenaed Perry on May 12, 2022.[3]
Early life and education
Perry was born in San Diego, California. His family moved to Dillsburg, Pennsylvania, when he was seven.[4] In 1980, he graduated from Northern High School in Dillsburg and Cumberland-Perry Vo-Tech School in Cumberland County, Pennsylvania.[5][4] In 1991, Perry obtained a B.S. in business administration and management from Pennsylvania State University. In July 2012, he received a master's degree in strategic planning from the United States Army War College.[6]
Military service
Army National Guard
Perry began his military career in 1980 when he enlisted in the Pennsylvania Army National Guard.[7] He attended basic training at Fort Dix, New Jersey,[7] and graduated from Advanced Individual Training[6] at Fort Belvoir, Virginia, as a technical drafting specialist.[8] He graduated from Pennsylvania's Officer Candidate School and was commissioned a second lieutenant in the Field Artillery.[7]
After receiving his commission, Perry qualified as a helicopter pilot in the Aviation branch.[9] He served in a variety of staff and command assignments as he advanced through the ranks, including executive officer of 1st Squadron, 104th Cavalry Regiment during deployment to Bosnia and Herzegovina in 2002–2003, and commander of 2nd Battalion (General Support), 104th Aviation Regiment beginning in 2008.[9]
Iraq war
In 2009–2010, Perry commanded 2nd Battalion, 104th Aviation Regiment during its pre-deployment training and service in Iraq for Operation Iraqi Freedom.[9] As Task Force Diablo, 2-104th Aviation was credited with flying 1,400 missions, accruing over 13,000 combat flight hours, and transporting over 3 million pounds of cargo and 43,000 soldiers and civilians.[9] Perry was credited with flying 44 missions and accrued nearly 200 combat flight hours.[9]
Post-Iraq
After returning from Iraq, Perry was promoted to colonel and assigned to command the Pennsylvania National Guard's 166th Regiment (Regional Training Institute) (2010–2012).[9] From 2012 to 2014, he commanded the garrison at the Fort Indiantown Gap National Training Center.[9] In May 2014, Perry was assigned as one of the assistant division commanders of the 28th Infantry Division, and he was promoted to brigadier general in November 2015.[7][10] In May 2016, he was assigned as assistant adjutant general for Army at the Pennsylvania National Guard's Joint Force Headquarters.[9] Perry retired from the Pennsylvania National Guard on March 1, 2019.[11]
Business career
In 1993, Perry founded Hydrotech Mechanical Services, Inc., a mechanical contracting firm in Dillsburg. The firm provides contract construction and maintenance services to municipal and investor-owned utilities from North Carolina to New York, specializing in large meter calibration. In 2002, the Pennsylvania Department of Environmental Protection accused the company of altering sewage monitoring reports while doing work for the Memphord Estates Sewage Treatment Company. Perry faced criminal charges of conspiring to falsify state-mandated sewage records. In the aftermath of the investigation and review, he was allowed to complete a diversion program and avoid any criminal charges, which allowed him to maintain his U.S security clearance.[12][13]
Pennsylvania House of Representatives
Elections
In 2006, state representative Bruce Smith of Pennsylvania's 92nd House district decided to retire. Perry won the Republican primary with 41% of the vote.[14] He won the general election with 71% of the vote, and took office on January 2, 2007.[15][16] In 2008, Perry was reelected to a second term unopposed.[17] In 2010, he was reelected to a third term unopposed.[17]
Committee assignments
Appropriations
Rules
Labor Relations
Consumer Affairs
Veterans Affairs and Emergency Preparedness[18]
U.S. House of Representatives
Elections
2012
In 2012, Perry gave up his state house seat to run for the 4th congressional district. The district had previously been the 19th district, represented by six-term incumbent Republican Todd Platts, who was giving up the seat to honor a self-imposed term limit. In 2010, when Platts wanted to become U.S. Comptroller General, he spoke to Perry about running for the seat.[19]
Perry won a seven-way primary with over 50% of the vote. Although outspent nearly 2 to 1 in the campaign, he beat his closest competitor with nearly three times as many votes.[20] advanced in a two-way Democratic primary.[21] Perry won the general election, 60%–34%.[22]
Political newcomer Harry Perkinson, an engineer,
2014
In 2014, Perry was unopposed in the Republican primary and the former Harrisburg mayor, Linda D. Thompson, was unopposed in the Democratic primary.[23] Perry won the general election, 75%–25%.[24]
2016
Perry won the 2016 election with no primary challenge and no official Democratic opponent. Joshua Burkholder of Harrisburg, a political novice, withdrew from the Democratic primary after too many signatures on his qualifying petition were successfully challenged. His subsequent write-in candidacy won the Democratic primary, but he was unaffiliated in the general election.[25][26][27][28][29] Perry defeated Burkholder, 66%–34%.[30]
2018
After ruling the state's congressional map an unconstitutional gerrymander, the Pennsylvania Supreme Court issued a new map for the 2018 elections. Perry's district was renumbered the 10th and made significantly more compact than its predecessor. It lost most of the more rural and Republican areas of York County to the neighboring 11th district (the old 16th). To make up for the loss in population, it was pushed slightly to the north, absorbing the remainder of Democratic-leaning Dauphin County that had not been in the old 4th.[31] On paper, the new district was less Republican than its predecessor. Had the district existed in 2016, Donald Trump would have won it with 52% of the vote to Hillary Clinton's 43%;[32] Trump carried the old 4th with 58% of the vote.[33]
Pastor and Army veteran George Scott won the Democratic primary by a narrow margin and opposed Perry in the general election for the reconfigured 10th. The two debated in October before Perry won with 51.3% of the vote to Scott's 48.7%, with the new district boundaries taking effect in 2019.[34][35][36][37] Perry held on by winning the district's share of his home county, York County, by 11,600 votes.[38] This was the district's closest race since 1974, when Bill Goodling won his first term in what was then the 19th with 51% of the vote.[39]
2020
In 2020, Perry had no Republican primary challenge, and the Pennsylvania auditor general, Eugene DePasquale, won a two-way Democratic primary.[40] Perry was reelected with 53% of the vote in the general election.[41][42]
2021
On January 6, 2021, Perry, eight Republican senators, and 138 Republican representatives voted to reject Arizona's and/or Pennsylvania's electoral votes in the 2020 presidential election.[43]
Tenure
Perry is a member of the Freedom Caucus.[44] In November 2021, he was elected to chair the group, succeeding Andy Biggs in January 2022.[45]
In October 2017, in the aftermath of Hurricane Maria, Perry accused CNN anchor Chris Cuomo of exaggerating the crisis in Puerto Rico.[46]
In January 2018, Perry suggested that ISIS might have been involved in the 2017 Las Vegas shooting. ISIS claimed responsibility for the attack, but authorities have maintained that gunman Stephen Paddock acted alone.[47][48][49]
In December 2019, Perry was one of 195 Republicans to vote against both articles of impeachment against President Trump.[50]
In October 2020, Perry was one of 17 Republicans to vote against a House resolution to formally condemn the QAnon conspiracy theory.[51] He said he voted against the resolution because he was concerned about infringements on free speech, saying, "it's very dangerous for the government … to determine what is okay to like and what is not okay to like."[52][53]
In March 2021, Perry voted against the American Rescue Plan Act of 2021.[54][55] He said only 9% of the act's spending was allotted to defeat the COVID-19 virus, while the rest would advance Democratic policies.[56]
In April 2021, at a House Foreign Affairs subcommittee meeting on immigration, days after Fox News host Tucker Carlson promoted the Great Replacement theory, Perry said, "For many Americans, what seems to be happening or what they believe right now is happening is, what appears to them is we're replacing national-born American—native-born Americans to permanently transform the political landscape of this very nation."[57]
In June 2021, Perry was one of 21 House Republicans to vote against a resolution to give the Congressional Gold Medal to police officers who defended the U.S. Capitol on January 6.[58] He cosponsored a bill, introduced the same day, that would give the same medal to police officers without mentioning the attack.[59]
At the June 2021 Republican Pennsylvania Leadership Conference, Perry said Democrats "are not the loyal opposition. They are the opposition to everything you love and believe in" and "want to destroy the country you grew up in", invoking comparisons to Nazis.[60][61]
In July 2022, Perry was among 47 Republican Representatives who voted in favor of the Respect for Marriage Act, which would codify the right to same-sex marriage in federal law.[62]
Foreign policy
In 2020, Perry voted against the National Defense Authorization Act of 2021, which in part would prevent the president from withdrawing soldiers from Afghanistan without congressional approval.[63]
In March 2021, Perry was one of 14 House Republicans to vote against a measure condemning the Myanmar coup d'état that overwhelmingly passed.[64]
In July 2021, Perry voted against the bipartisan ALLIES Act, which would increase by 8,000 the number of special immigrant visas for Afghan allies of the U.S. military during its invasion of Afghanistan while also reducing some application requirements that caused long application backlogs; the bill passed in the House 407–16.[65]
In April 2022, Perry voted against a bill to encourage documentation and preservation of Russian war crimes during its invasion of Ukraine.[66]
Immigration
Perry voted against the Further Consolidated Appropriations Act of 2020 which authorized DHS to nearly double the available H-2B visas for the remainder of FY 2020.[67][68]
Perry voted against the Consolidated Appropriations Act (H.R. 1158) which effectively prohibits ICE from cooperating with Health and Human Services to detain or remove illegal alien sponsors of unaccompanied alien children (UACs).[69]
LGBT rights
In July 2022, Perry was among 47 House Republicans to vote for the Respect for Marriage Act, which would repeal the Defense of Marriage Act and protect the right to gay marriage at a federal level.[70] Perry said, "Agree or disagree with same-sex marriage, my vote affirmed my long-held belief that Americans who enter into legal agreements deserve to live their lives without the threat that our federal government will dissolve what they've built."[71]
Involvement in attempts to overturn the 2020 presidential election
According to The Philadelphia Inquirer, Perry was "one of the leading figures in the effort to throw out Pennsylvania's votes in the 2020 presidential election."[72]
After the election, Perry promoted false claims of election fraud.[73][74] Days after the election, in text messages to White House Chief of Staff Mark Meadows, Perry suggested John Ratcliffe should direct the National Security Agency to investigate alleged Chinese hacking. Perry also asserted "the Brits" were behind a conspiracy to manipulate voting machines and that CIA director Gina Haspel was covering it up. The next month, he sent Meadows a link to a YouTube video that asserted voting machines had been manipulated via satellite from Italy; Meadows later sent the video to former Acting Attorney General Richard Donoghue, seeking an investigation.[75][76][77] Donoghue told the committee the contentions in the video, originating from QAnon and far-right platforms which had been brought to the White House, were "pure insanity."[78]
Perry was one of 126 Republican House members to sign an amicus brief in support of Texas v. Pennsylvania, a lawsuit filed at the United States Supreme Court contesting the results of the 2020 presidential election, in which Joe Biden defeated Trump.[79][80]
Perry reportedly played a key role in a December 2020 crisis at the Justice Department, in which Trump considered firing Rosen and replacing him with Jeffrey Clark, the acting chief of the civil division of the DOJ.[74] According to The Los Angeles Times, Perry "prompted" Trump to consider the replacement.[81] The New York Times reported that Perry introduced Clark to Trump because Clark's "openness to conspiracy theories about election fraud presented Mr. Trump with a welcome change from Rosen, who stood by the results of the election and had repeatedly resisted the president's efforts to undo them."[74] Before the certification of the electoral college vote on January 6, Perry and Clark reportedly discussed a plan in which the Justice Department would send Georgia legislators a letter suggesting the DOJ had evidence of voter fraud and suggesting the legislators invalidate Georgia's electoral votes, even though the DOJ had investigated reports of fraud but found nothing significant, as attorney general Bill Barr had publicly announced weeks earlier.[74][82] Clark drafted a letter to Georgia officials and presented it to Rosen and his deputy Richard Donoghue. It claimed the DOJ had "identified significant concerns that may have impacted the outcome of the election in multiple States" and urged the Georgia legislature to convene a special session for the "purpose of considering issues pertaining to the appointment of Presidential Electors." Rosen and Donoghue rejected the proposal.[83] In August 2021, CNN reported that Ratcliffe had briefed top Justice Department officials that no evidence had been found of any foreign powers' interference with voting machines. Clark was reportedly concerned that intelligence community analysts were withholding information and believed Perry and others knew more about possible foreign interference. Clark requested authorization from Rosen and Donoghue for another briefing from Ratcliffe, asserting hackers had found that "a Dominion machine accessed the Internet through a smart thermostat with a net connection trail leading back to China."[84]
On January 6, 2021, Perry joined Missouri senator Josh Hawley in objecting to counting Pennsylvania's electoral votes in the 2020 presidential election.[85] During the storming of the U.S. Capitol that day, Perry and his congressional colleagues were ushered to a secure location.[86]
On December 20, 2021, House Select Committee on the January 6 Attack chairman Bennie Thompson wrote to Perry asking him to provide information about his involvement in the effort to install Clark as acting attorney general. Thompson believed Perry had been involved in the effort to install Clark, given previous testimony from Rosen and Donoghue, as well as communications between Perry and Meadows.[87][88][89] Perry declined the request the next day, asserting the committee was illegitimate.[90] Among several text messages to Meadows the committee released on December 14 was one attributed to a "member of Congress" dated January 5 that read "Please check your signal", a reference to the encrypted messaging system Signal. In his letter to Perry, Thompson mentioned evidence that Perry had communicated with Meadows using Signal, though Perry denied sending that particular text message.[91][92][88] CNN acquired and published additional Meadows text messages in April 2022 that confirmed Perry had sent that message.[75]
On June 9, 2022, Select Committee member Liz Cheney said that Perry requested a presidential pardon from Trump in the weeks after the January 6 attack.[93][94] On June 10, Perry denied Cheney's assertion, calling it "an absolute, shameless, and soulless lie".[95] On June 23, 2022, the Select Committee broadcast testimony from witnesses who said Perry and others had requested pardons. That included testimony from Cassidy Hutchinson, a former aide to Meadows, that Perry was one of several lawmakers who contacted her to "inquire about preemptive pardons."[96] In response, Perry said he had never spoken with any White House staff about a pardon for him or any other members of Congress: "this never happened."[97][77]
On August 9, 2022, Perry reported that three FBI agents had seized his cellphone after presenting him with a warrant. He called the seizure an "unnecessary and aggressive action".[98]
Committee assignments
Caucus memberships
References
External links
Issues
Source: Government page
Committees
Representative Perry proudly serves on the Transportation and Infrastructure Committee and Foreign Affairs Committee. Below is additional information about each of his committee and subcommittee assignments. To visit the websites for Representative Perry's committee and subcommittee assignments, please click on the links provided below.

Subcommittee on Aviation
Subcommittee on Railroads, Pipelines, and Hazardous Materials
Subcommittee on Asia and the Pacific
Subcommittee on Oversight and Investigations
Transportation and Infrastructure:

Since the first days of our nation, when the Constitution provided the Congress with the power to establish post roads and regulate commerce among the states, the federal government has played a significant role in providing for our country's transportation and infrastructure improvements. Our roads, bridges, railways, waterways and runways have all made it possible for what was initially a collection of relatively independent states to truly become one nation, intimately connected over millions of square miles.
Infrastructure has always been the backbone of the United States economy. Our diverse and distant communities are tied together, and commerce thrives, because the American people have always understood the need for a cohesive, unifying transportation network.
Without safe and efficient transportation and infrastructure, the United States is "United" only in the abstract: a people with shared freedoms, ideals and values, but separated by our geography, as we were before the Erie Canal, the Transcontinental Railroad, and the Interstate Highway System.
Over the years, various committees of the House of Representatives have been charged with oversight of some form of public works or transportation. Today, the Committee on Transportation and Infrastructure carries on the important work of predecessors, such as the Roads and Canals Committee (established in 1831), the Public Buildings and Grounds Committee (established in 1837), the Rivers and Harbors Committee (established in 1883), and others.
The Transportation and Infrastructure Committee has jurisdiction over all modes of transportation: aviation, maritime and waterborne transportation, highways, bridges, mass transit, and railroads. The Committee also has jurisdiction over other aspects of our national infrastructure, such as clean water and waste water management, the transport of resources by pipeline, flood damage reduction, the management of federally owned real estate and public buildings, the development of economically depressed rural and urban areas, disaster preparedness and response, and hazardous materials transportation.
The Committee's broad oversight portfolio includes many federal agencies, including the Department of Transportation, the U.S. Coast Guard, Amtrak, the Environmental Protection Agency, the Federal Emergency Management Agency, the General Services Administration, the Army Corps of Engineers, and others.
Throughout the United States, there are more than four million miles of public roads, 19,700 civil airports, and over 138,000 miles of freight rail. Amtrak maintains billions of dollars in infrastructure assets, and 726 public transit agencies receive federal assistance. The General Services Administration owns or leases 9,600 assets and maintains an inventory of more than 362 million square feet of space. There are approximately 1,700 miles of levees, 650 dams and 383 major lakes and reservoirs, 12,000 miles of commercial inland channels, and 75 hydropower generating facilities owned by the federal government. The United States also operates and maintains waterways leading to 926 coastal, Great Lakes, and inland harbors and 241 individual lock chambers at 195 sites nationwide.
This vast and critical infrastructure impacts the lives of every one of us on a daily basis and is essential to maintaining our economic vitality and identity as the United States of America.
Foreign Affairs:
The Foreign Affairs Committee is responsible for oversight and legislation relating to:

foreign assistance (including development assistance, Millennium Challenge Corporation, the Millennium Challenge Account, HIV/AIDS in foreign countries, security assistance, and Public Law 480 programs abroad);
the Peace Corps;
national security developments affecting foreign policy;
strategic planning and agreements;
war powers, treaties, executive agreements, and the deployment and use of United States Armed Forces;
peacekeeping, peace enforcement, and enforcement of United Nations or other international sanctions;
arms control and disarmament issues;
the United States Agency for International Development;
activities and policies of the State, Commerce, and Defense Departments related to the Arms Export Control Act and the Foreign Assistance Act;
international law;
promotion of democracy;
international law enforcement issues, including narcotics control programs and activities;
Broadcasting Board of Governors;
embassy security;
international broadcasting;
public diplomacy, including international communication, information policy, international education, and cultural programs.
The Committee also has jurisdiction over legislation with respect to the administration of the Export Administration Act, including the export and licensing of dual-use equipment and technology and other matters related to international economic policy and trade not otherwise assigned to a subcommittee and with respect to the United Nations, its affiliated agencies and other international organizations, including assessed and voluntary contributions to such organizations. The Committee may conduct oversight with respect to any matter within the jurisdiction of the Committee as defined in the Rules of the House of Representatives.
Legislation
Sponsored and Cosponsored
Issues 
Agriculture
Tens of thousands of families throughout Pennsylvania continue to serve as stewards of millions of acres of farmland. Agriculture and agribusiness contribute tens of billions of dollars and countless jobs to Pennsylvania's economy. I have great respect for the hard work and dedication of Pennsylvania's farm families; as a matter of fact, my working career began at age 13 picking fruit at Ashcombe's Farm in Mechanicsburg.
I'm honored to represent you in Congress, and my top priority is keeping our community and our Country safe. In order to keep our community updated on the latest COVID-19 developments, I've added this new resource page to my website.

Defense and National Security
National defense is a core, constitutional function of our government…

Economy and Jobs
The economy and jobs remain the top concern of most constituents, regardless of political ideology. Washington must stop spending money it doesn't have and focus its efforts on creating opportunities for job growth…

Education
Federal education policy is in need of dramatic reform. Previous federal education efforts relied on one-size-fits-all accountability metrics that restricted states' and school districts' ability to appropriately gauge student learning and create a curriculum to prepare students for postsecondary education or the workforce…

Energy
We must balance our nation's energy needs while taking thoughtful steps to preserve our environment. We must pursue an all-of-the-above energy strategy that includes development of new, clean energy technologies while ensuring that America takes full advantage of our vast domestic energy resources…
America's health care system must be reformed in order to reduce costs, increase coverage, and improve quality of care for all Americans…
The United States is a proud Nation of immigrants. We've welcomed refugees and immigrants for generations, forming a culturally diverse and open country unlike any other in the world…
The Second Amendment is a Constitutional right guaranteed to all American citizens…
Social Security provides critical financial support to more than 56 million beneficiaries, including widows and those with disabilities. Social Security is funded by the payroll taxes of current workers to pay the benefits of current retirees…

Federal Spending
The federal government has run up an unsustainable debt of more than $20 trillion – and rising – and is in the process of bankrupting programs like Social Security and Medicare. According to the Congressional Budget Office, we currently borrow 46 cents on every dollar spent by the federal government…

Transportation
One of the core functions of the federal government is to ensure that America has the necessary transportation infrastructure to facilitate interstate commerce and strengthen America's competitive edge in the global economy…

Veterans Issues
Americans owe a debt of gratitude to our country's bravest individuals – those who have served and given their lives in defense of freedom and liberty. As a country, we must remember the sacrifices of our Veterans who have bravely served our Nation, as well as their families, and I remain committed to providing the best care possible for them.